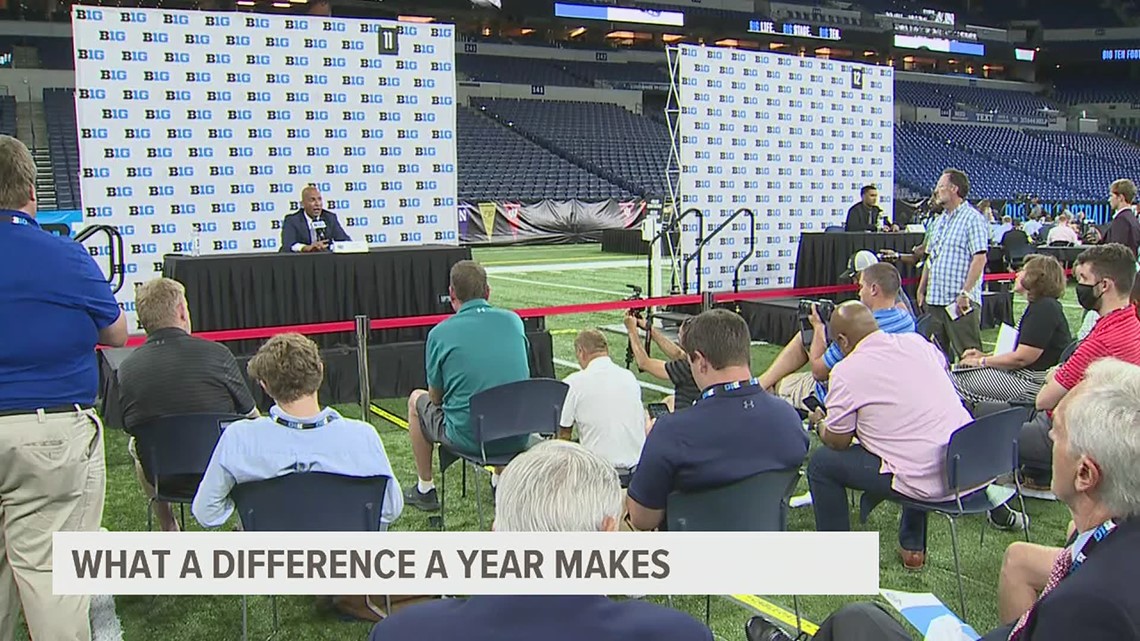 The Big Ten Media Days in person, a welcome spectacle for the Nittany Lions
At this time last year there was still uncertainty over a season and it all happened on Zoom.
INDIANAPOLIS – No one could have seen a 2020 pandemic coming, especially varsity athletics. So for the Big Ten student-athletes on Thursday, even something as simple as a media day makes a big difference.
Zoom fatigue is a very real thing for the Nittany Lions. So the chance to talk to real people about football is an improvement.
"I mean, it feels like we're getting back to normal life," said Penn State senior cornerback Tariq-Castro-Fields. "It feels good to see everyone here."
"I'm grateful to Coach Franklin and the staff for choosing me as one of three players to come here," added senior defensive tackle PJ Mustipher. "I had an amazing time and can't wait to continue talking to you guys."
And almost everyone felt it. Almost everybody.
RELATED: Penn State Ready to Answer Questions on Big Ten Media Days
"How long does this last? I feel like I've been here for two hours," Penn State head coach James Franklin joked.
Seriously, Media Day also brought together two parts of Coach Franklin's life that have been apart for over a year.
"The players spent the day with me with my family which was great. It rejuvenated and refreshed my soul," Franklin said.
It's not lost on the Big Ten teams in Indianapolis that Lucas Oil Stadium is where it starts and is where the season will end as host of the Big Ten Championship game.
RELATED: College Coaches and Administrators Urging Players to Get Vaccinated