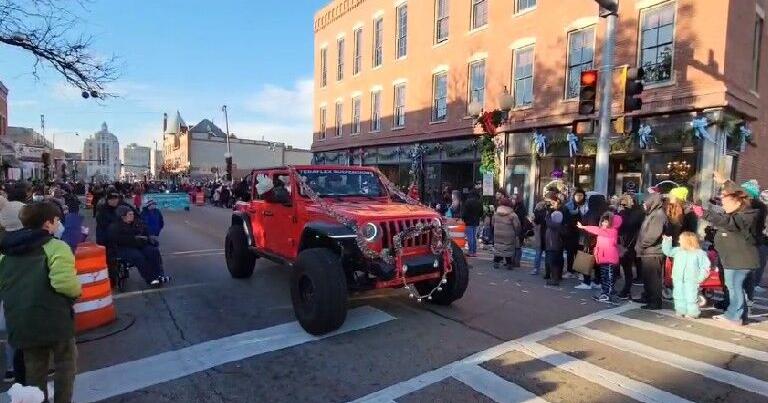 Gallery: Images and Sounds of Rockford's Stroll on State Parade | Building industry
ROCKFORD (WREX) – Stroll on State is back in person this year!
This means the return of the Stroll on State parade!
The parade began Saturday at 2 p.m. before a day full of festivities.
One of the most popular times of years past – the Tree Lighting Ceremony – will take place in three different locations and at different times.
· At 5:00 p.m., a tree lighting ceremony will be held at the Silver Bell Tree and Stage at Eddie Green Place at the corner of 1st and E. State streets.
· Next, at 6 p.m., the Town of Rockford Tree, sponsored by the Northwestern Illinois Building Trades, will be lit up in Davis Park.
· Finally, at 7:00 p.m., the third lighting of the tree will take place at the Jingle Bell Tree and Stage at the corner of N. Main. St. and Mulberry St.
Holding three tree-lighting ceremonies allows the crowds to be better distributed – rather than all gathered for a single ceremony, avoiding what has traditionally been the greatest concentration of guests gathered during the walk. The different times also allow those with younger children and those who don't want to be out so late the opportunity to tailor the festival to their own schedule.
Each scene will host a story time reading, a visit from Santa Claus, live music and tree lighting.
Fireworks will be launched from the Jefferson Street Bridge at 8 p.m.